The estate
History
Garden
Kasteel Wijlre estate has one of the most beautiful gardens in Europe, receiving the prestigious European Garden Award in 2014. The approximately three-hectare castle park consists of several gardens, a lawn with special trees, a toad pool, a rose garden, and a series of small gardens surrounded by high hedges. These four small gardens are each dominated by a single hue; through specific planting, a white, a yellow, a blue, and a pink garden come into bloom. There is an apple orchard, a herb garden, a vegetable garden, and a small shade garden covered by espaliers. These gardens are bordered using different types of hedges, which play an important role in the overall garden architecture. Along with the canals, the hedges articulate the castle and gardens into a single entity.
Integrated into the nature of the garden are several permanent artworks. In the woods, there is a bronze tree by Giuseppe Penone, and the iconic work 'Broken Circle' by Ad Dekkers connects the architecture of the various castle gardens. 'We love sculptures,' says Marlies Eyck, 'but didn't want to create a sculpture garden. In our garden, a tree is never sacrificed to make way for an artwork.'
For those who want to see and experience the gardens of Kasteel Wijlre estate with fresh eyes, we offer exciting garden routes created by artists, such as a Butterfly Route and a Fragrance Route.
In 2023, Lucas De Man produced a wonderful TV-item for the AvroTros programme 'Man en Kunst' on the monumental site-specific works of Giuseppe Penone on the estate, which have never been captured in images so beautifully. (Dutch language).
Curious about our exquisite gardens? Tickets can be ordered online here.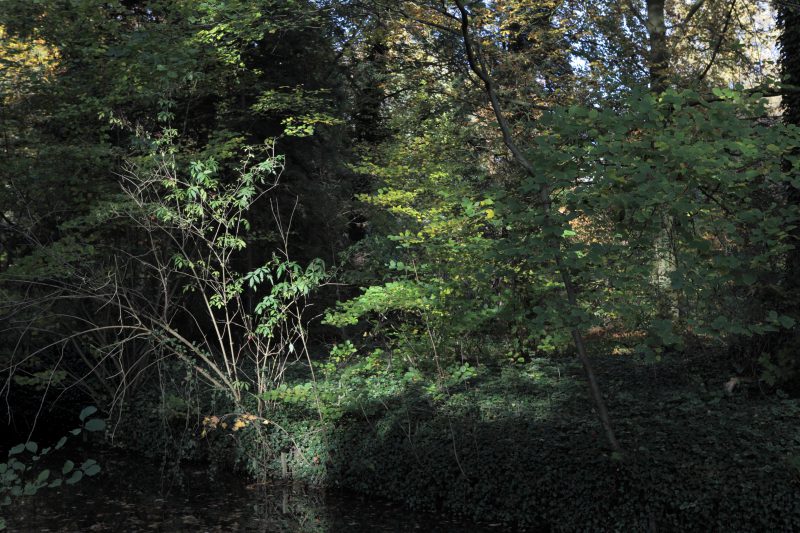 Organisation
Partners
Friends
News
Press
Newsletter
Contact