Finissage with Marja Bloem and Flor Bex
30.06.2017 — 17:30
Coach House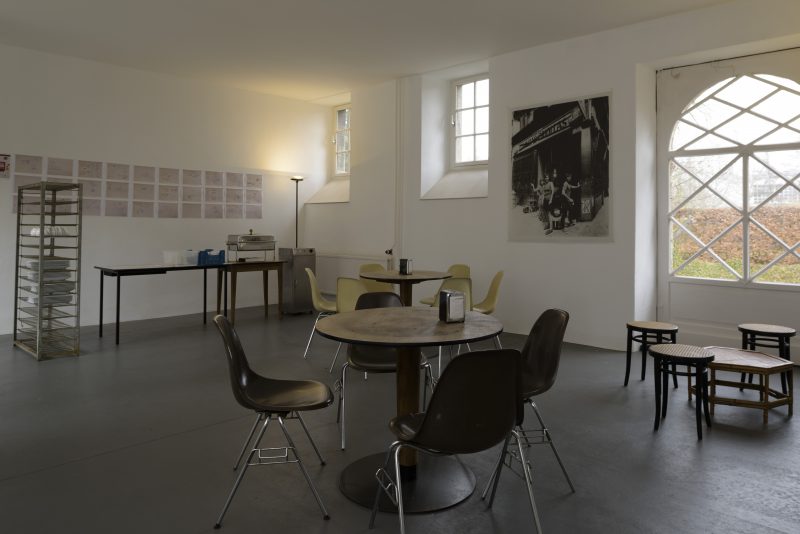 On the occasion of the final weekend of Cut, Split & Eat, a festive finissage will be organised on 30 June at 17:30hrs. During this finissage, Marja Bloem (former conserver of the Stedelijk Museum Amsterdam) will talk about de relationship between food and art in the work of Gordon Matta-Clark and his colleagues, and Flor Bex will share his memories about the collaboration with Gordon Matta-Clark for the project Office Baroque.
During the finissage, small dishes and drinks will be served in the spirit of the culinary artistic project FOOD, that Carol Goodden led with Gordon Matta-Clark from 1971 until 1973 in New York.
The language of the evening is Dutch. The costs of the programme are €30,- per person. The number of seats for this event is limited. You can sign up by writing an email to info@kasteelwijlre.nl quoting 'reservation Finissage'.
FOOD
Between 1971 and 1974, Gordon Matta-Clark ran FOOD together with Carol Goodden and Tina Girouard. This restaurant and artistic project quickly developed into a creative meeting place for the New York art scene. Matta-Clark invited artists, including John Cage and Robert Rauschenberg, to prepare (usually inedible) meals, and Andy Warhol helped with the dishes. The avant-garde art movement of the 1970s regularly organised performances, shows, and other artistic events at FOOD.