Cut, Split & Eat – Gordon Matta-Clark (1943–1978)
12.03.2017 — 02.07.2017
Hedge House, Coach House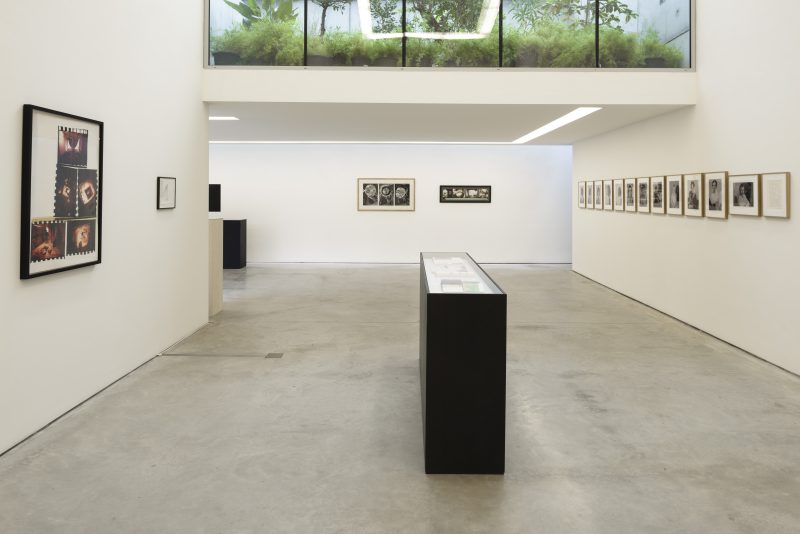 Trained as an architect at Cornell University and son of the famous Chilean surrealist artist Robert Matta, Gordon Matta-Clark is considered one of the most influential American avant-garde artists of the twentieth century. He was not interested in the creation of traditional buildings, sculptures or paintings. His work is a critique of the prevailing conventions in architecture and art and addresses social and urban questions. As a so-called 'Anarchitect', he was interested in new spatial dimensions and their relation to social and political issues.
Gordon Matta-Clark is best known for his spectacular Cuttings and Splittings in public space, slicing geometric shapes from walls, floors, and ceilings of vacant and dilapidated buildings and even sawing an entire house in half. Gordon Matta-Clark carried out extensive research to realise his architectural interventions. These studies consist of drawings and collages using cardboard, paper, and photography; their specific forms considered works in their own right. The realisation of his Cuttings and Splittings was documented, together with fellow artists, using film and photography. These works also provided the setting for performances and dance productions.
Less known are the drawings Gordon Matta-Clark made during his brief but highly productive career. He left behind numerous sketchbooks, many of which were only discovered after his death.
Additional to his work of a more architectural dimension, Gordon Matta-Clark also developed projects of a social nature, such as the founding of the FOOD restaurant for the artistic community and the poor of SoHo in New York. He became one of the key figures of the 1970s New York art scene and invited artists such as John Cage and Robert Rauschenberg to prepare meals at FOOD. A reconstruction of this project with accompanying documentation is presented in the Coach House of the Kasteel Wijlre estate.